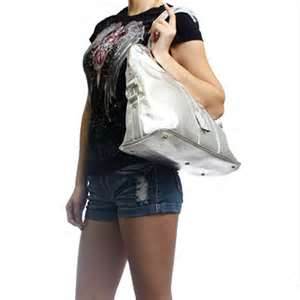 Now that 2013 has arrived, it is time to start shopping for some stylish new handbags for this spring and summer. New styles are already popping up, as designers begin to create handbag lines for the upcoming warm weather. Handbags that are laser cut, have crinkled leather, or are metallic are some of the styles you will see the hippest ladies rocking this year.
Here are some of the styles you will see this spring and summer:
The metallic oversized bag – Big, Loud, and Shiny. Some have adjustable handles and large inside compartments so you won't lose any important items, like your li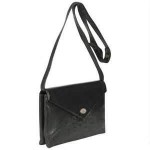 p gloss, in these gigantic bags.
The cross body envelope bag– Going across the shoulder and resting on the hip, this style is very classic. A new twist on a classic style, you will see them in distressed leather, pleather, and even crocodile.
The striped oversized clutch– Normally known for their compact size, these clutches are larger and brighter. The striped oversize clutch is a great beach accessory that will carry all the necessities.
The laser cut satchel– Not so much a new style as it is a trend that is still going strong. Not Indiana Jones' satchel, but you will see them in bright colors or in classic black and white.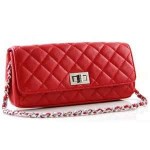 The Chanel-inspired quilted bag– You will see many versions of the classic Chanel bag in other collections for the upcoming season. Try getting one with unusual colors, so it does not look like you purchased a knock off.
With spring and summer just around the corner, it is time to start stocking up on the hottest handbags for the New Year. Look online and at department stores to see all of the newest handbag styles and trends so you can look fly all year long!