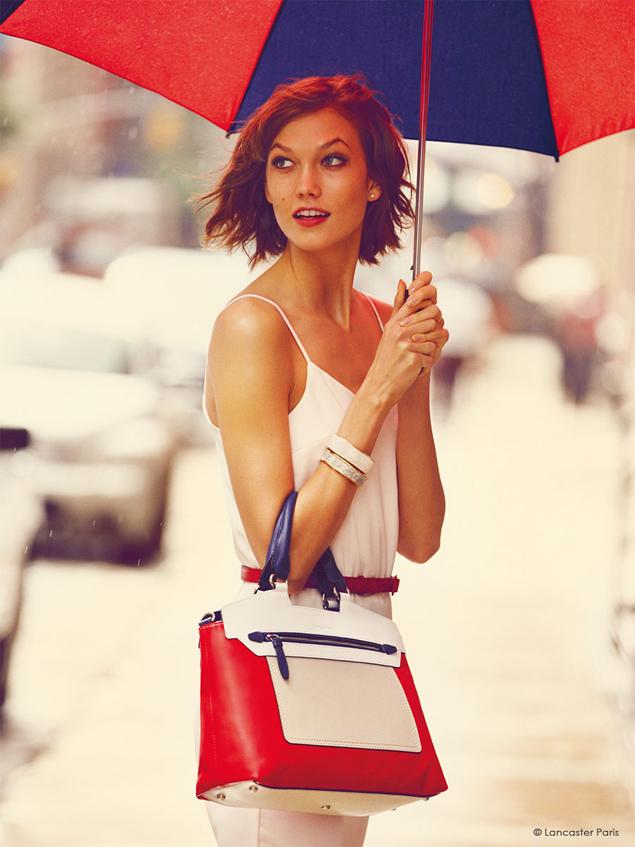 French designer Lancaster Paris, known for its handbags and accessories, is seeking to expand its reach in the United States with an advertising campaign set in New York that features America model Karlie Kloss. The campaign was shot by famed fashion photographer Guy Aroch.
Lancaster Paris has changed several key design elements to help it become a viable competitor in the United States. Its designers sought feedback from several industry insiders and took to heart some of their suggestions, such as adding more color to their product offerings.
The company's handbags and accessories are sold in a handful of U.S. designer boutiques, including stores in New York; Greenwich, Connecticut; and Savannah, Georgia. The brand is currently searching for a location for an upcoming flagship store in New York.
Karlie Kloss began her modeling career in 2006. She has walked the runways dozens of times at several major fashion shows in New York, London, Milan, and Paris and has appeared on the covers of several prominent fashion magazines. She has shot ads for other high-profile brands, such as Chloe, YSL, Christian Dior, Oscar de la Renta, Donna Karan, Lacoste, Alexander McQueen, Yves Saint Laurent, Dolce & Gabbana, and Lanvin. Kloss is ranked seventh on the list of Top 50 Models – Women by Models.com, and Vogue Paris has named her one of the top 30 models of the 2000s.
Some of Lancaster Paris's previous ad campaigns featured Swedish model Elsa Hosk and British model Daisy Lowe.