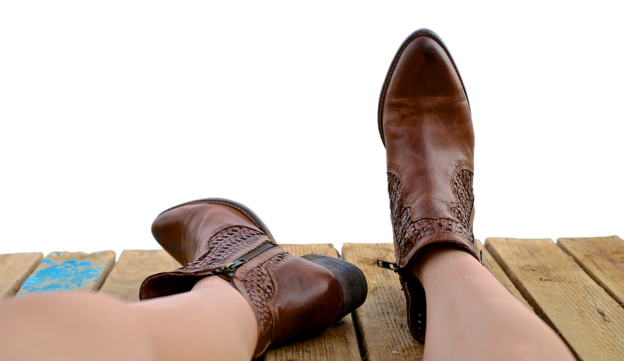 For anyone who doesn't live in the west or spend their time on farmland, boots are a fashion accessory more than a tool for navigating difficult terrain. Nonetheless, these western-style footwear items continue to be a staple in winter wardrobes across the map.
While it's too warm to wear boots in some regions during the summer season, that doesn't mean you have to give up Western styles when it comes to your footwear collection.
Western Style Boots
These boots are unique in appearance and functionality because they usually include intricate designs and can come in various lengths. For Fall/Winter 2018 the runways across New York and Milan had everything from black and white cowboy boots to knee length patent red leather western style boots gracing the runways.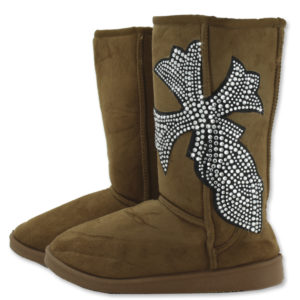 If there's any indication that Western style boots are here to stay, then the latest spring and summer runway fashions have spoken. We're already seeing western boots included in the upcoming season's hottest and upcoming trends as well. From mixing with light airy dress pants to fun colors and matching handbags for the season, western style boots seem to have a permanent place for the time being.
Other Western-Inspired Shoes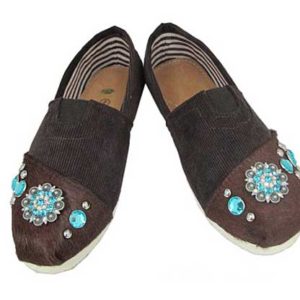 Aside from boots, there are other footwear options that play on the very popular western trend and they come complete with rhinestone bling or gems of turquoise and emerald.  On hot days consider the western style flip flop collection to dress your feet up for special occasions or the very popular hair on hide slip on shoe for ultimate comfort and fashion.
Stock Your Location Today!
Deliver the hottest and upcoming trends to your customers. Stock your shelves with western fashions that inspire even the most daring fashionista to make a purchase. Our wholesale prices help ensure your bottom line grows and customers keep coming back for more.
Browse our wholesale selection of western fashions today!