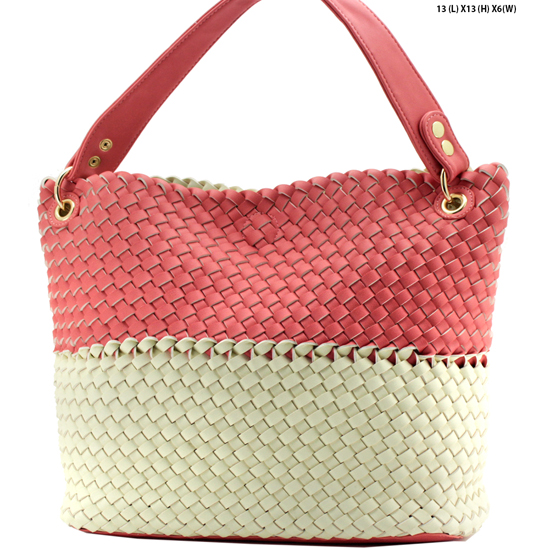 Each season brings with it new fashions that everyone from designers to teens are paying attention to. While some wardrobe pieces are timeless and smoothly move through any season (think classic black handbag) there are trends that are new, fun and inventive to try. Typically hints from fashion runways and designers become the focal point for which trends someone will buy to incorporate into their wardrobes.
This upcoming spring 2018 we're seeing some new options in textures and materials as well as a remake of some classics and trends from years past.
Here are 5 trends to keep in mind as you stock your shelves with hot trends for spring 2018.
Straw
Handbags with woven materials grazed the runways and make for a great piece in the warm weather season. They are light, flexible and have a beach-vibe. Borrowing from the purses made of an actual straw-like material, there are also purses with the same weave pattern using different materials being introduced for the upcoming season.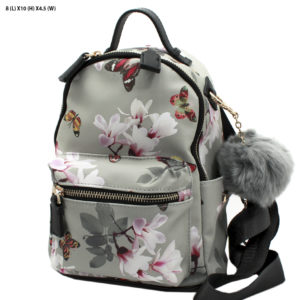 Florals are once again making an appearance in prints for this season. We've seen them for a few seasons already in our clothing but this season will bring floral prints into handbags as well. These are romantic and classic florals and even some with a retro 1970's vibe.
Embellishments
What's a good handbag without some bling? We're seeing the trend of embellishments – from rhinestones to sequence making their way pack into the handles and in the design of purses.
Fringe
One of the defining designs of Western fashion is fringe – and for spring 2018 it's gone mainstream. Expect customers heading to your location as a western apparel retailer looking for handbags with fringe detailing to complement their outfits.
Plaid  is usually associated as a print for the fall and winter season, but the designers and runways have spoken and we'll be seeing more plaids this spring incorporated in outfits and in accessories like handbags. Stock your shelves with items that include this trend and they'll be sure to fly off the shelves come spring.
Best Handbag Wholesale offers handbags, purses, and other accessories that are the best options for complimenting Western apparel and clothing. We also carry women's t-shirts, blouses, tank tops, leggings, hoodies, ponchos, cardigans, and so much more guaranteed to please customers.