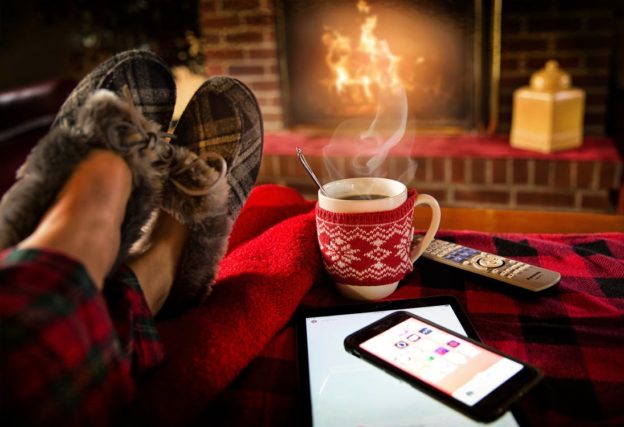 For consumers who live in those areas that get seasonal snow fall, there are many days throughout the winter months when road bans and traveling to retail locations becomes impossible. Thanks to digital innovations like the Internet and e-commerce, that doesn't mean sales have to slow down. In fact, online retailers may even see a spike in sales on days when people are stuck home because of the snow and browsing for deals or products that interest them.
It's all about Convenience
One of the things that makes online shopping so popular its convenience. People can shop from the comfort of their homes and take their time to compare and make informed decisions they feel good about. When winter weather hits, online retailers don't have to worry about limiting sales. It also means they'll need to get in front of customer eyeballs as they are doing searches and scanning emails for deals.
Check the Weather Forecasts and Plan Accordingly
Winter weather is expected to be colder than recent years. That means the possibility for more snow and adverse driving conditions, keeping more people home to do their shopping. As a retailer, you should have a plan in place in advance of these occurrences. Knowing when snow or other conditions will hit can ensure your Web store is ready and you can even target promotions on items consumers will need like coats, gloves or ponchos.
Focus on Shopping Experiences
There are still shoppers who prefer to shop at a brick-and-mortar location for items. They favor being able to touch and feel the goods they will buy as opposed to hoping they will be what they were looking for once they arrive in the mail. To turn those customers into loyal online shoppers, you'll have to ensure you live up to demands. Delivering quality goods, on time, at affordable prices. But you'll also need to check that your online storefront, including on mobile devices, is performing optimally. After all, in online shopping it's much easier to just click on to your competitor's site to buy an item versus finding another location to drive to physically.
If you want to be sure your retail location is stocked with all the hottest in Western Fashion trends, apparel and more, check out Best Handbag Wholesale.