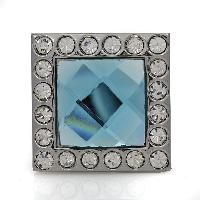 When women are looking for new accessories, they often do some searching online. This can allow them to explore a wide array of products in a fraction of the time that it would take to visit several brick and mortar stores. Customers can find accessories online that they might not be able to locate in the area near where they live.
What Are Conchos?
A concho is an accessory made from an embellished disk. Conchos are often worn on belts with Western outfits. Some people put them on a motorcycle or on a horse's saddle or bridle for decoration.
Conchos are becoming more popular as people all over the United States embrace Western fashion. A concho is the perfect accessory to pair with a Western ensemble and a stylish belt. A decorative concho can help the wearer make a fashion statement and feel more confident.
Why You Should Offer Conchos on Your Website
If you run an accessories website and want to set yourself apart from the many others out there, you need to offer pieces that cannot be found everywhere. Conchos are beautiful accessories that are not seen every day. In fact, many people have never even heard of them. By offering a selection of fashionable conchos along with the other accessories on your website, you can stand out from the competition and attract new customers who are looking for something different. Offering conchos on your accessories website can draw in new customers who like to sport Western fashions.
Where to Order Decorative Conchos to Sell on Your Website
Best Handbag Wholesale offers an impressive selection of beautiful conchos with black and volcano colors and rhinestone embellishments. Our conchos come in 6-piece sets with screws that allow them to be attached easily to a belt. They will fit in perfectly with the handbags, belts, and other accessories you currently offer on your website.
The online accessories business is extremely competitive. Customers are looking for unique pieces that can help them stand out. In order to succeed, you need to offer products that your competitors do not have. Conchos are the perfect accessories to add to your inventory to attract new customers and keep them coming back. Look through the selection of glittering conchos at Best Handbag Wholesale and place your order today.