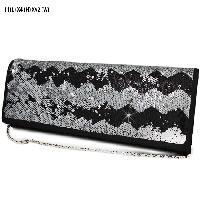 The summer is almost over, and college students will be heading back to campus soon. Young adults are always looking for fashionable clothing and accessories that they can wear to class and on outings with their friends. If you own a store that sells clothing and accessories, you can attract new customers and keep them coming back if you offer goods that will appeal to college students. Best Handbag Wholesale sells many types of clothing and accessories that are sure to catch young women's eyes.
Fashionable Clothing
Best Handbag Wholesale offers a selection of stylish and fun apparel. We sell t-shirts, tank tops, sweatshirts, ponchos, and leggings that can help a college student make a fashion statement. Many of our shirts have fun phrases that can help the wearer stand out on campus.
Stylish Handbags
We also offer a wide assortment of accessories at Best Handbag Wholesale. College students need handbags to carry their wallets, cell phones, makeup, and other essential items around campus. We offer an array of handbags, including messenger bags, cross-body handbags, clutches, and genuine leather and cowhide bags. Our purses come in many fashionable colors and are decorated with rhinestones and other embellishments for young women who like a little Western flair.
Fashionable Western Belts
A belt is the perfect way to accessorize a casual or formal outfit. Best Handbag Wholesale offers a selection of beautiful Western belts that are perfect for stylish college students. Our belts are made from cowhide and decorated with glass crystals and rhinestones. They come in a wide range of sizes so every college student can find something that is perfect for her.
Beautiful Western Jewelry
A college student's wardrobe would not be complete without some glittering jewelry. Best Handbag Wholesale offers a selection of beautiful necklaces, pendants, and earrings in an assortment of colors and styles. We offer jewelry made from genuine hair on hide materials and decorated with rhinestones so the woman wearing them can stand out on campus.
Order Clothing and Accessories That Will Appeal to College Students
College students are heading back to school, and they will be looking for clothing and accessories so they can look fashionable and impress their friends. If you sell clothing and accessories, you can draw college students to your store by offering items that will appeal to young adults. Best Handbag Wholesale is the place to go to find clothing, handbags, belts, and jewelry that are perfect for college students. Look through our selection and place your order today.